Preventive Services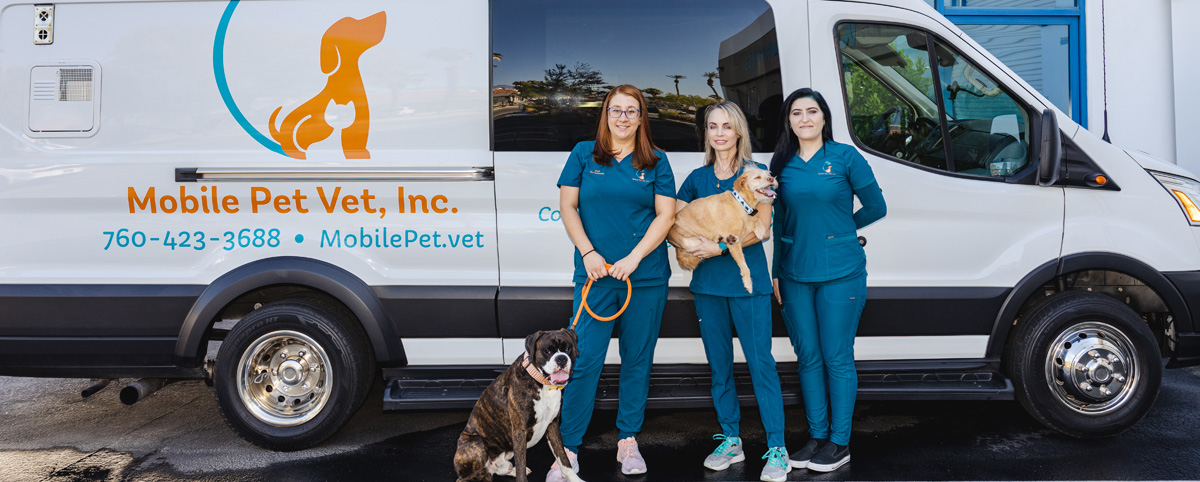 Puppy and kitten consultations
Adult and senior wellness exams
Puppy and kitten consultations
Do you have a new addition to your family? We would like to see your companion within the first week of their arrival home so we can do a nose to tail exam. It's a great time to talk about your pet's training, nutrition, safety, and health maintenance. During the consultation we will discuss an appropriate vaccine schedule for your puppy or kitten to get them started in life.
Adult and senior wellness exams
Preventive care will provide your pet the best chance for a long and healthy life. At Mobile Pet Vet, we recommend wellness care based on the life stage of your pet. During your pets low stress home examination Dr. Bradshaw will get a hands-on feel of your pet's body condition, evaluating eyes, skin and ear for diseases, performing an oral exam and listening to the heart and lungs.
For pets under the age of 6 years old once a year comprehensive exam is recommended. At this time you and Dr. Bradshaw may discuss any questions or concerns you may have about nutrition, behavior, update vaccinations that are due, parasite prevention and perform any pertinent laboratory testing.
For pets over the age of 7 years of age, twice yearly exams are recommended as pets do age faster. This is an opportunity to catch issues early to ensure our pets age as gracefully and as healthy as possible. At this time you and Dr. Bradshaw may discuss any concerns you may have about nutrition, health or behavior changes, mobility issues and senior laboratory screening.
Feline medicine
Our feline companions are known to hide many of their symptoms from their owners, and often they are not seen by a veterinarian until disease has advanced. We recommend wellness exams based on your cat's life stage to catch any issues early so our companions will live a long healthy life. Having your cat seen for routine physical exams and blood work allows us to detect changes before they become major problems.
During the in home low stress exam Dr. Bradshaw will evaluate your cat's coat, skin, eyes, ears, mouth, heart and lungs. We will discuss if any vaccinations are needed for your cat based on age and lifestyle, nutrition, behavior, parasite prevention and any appropriate laboratory work.
Sick pet consultations
If your pet is feeling under the weather or exhibiting signs of illness, Dr. Bradshaw will perform a nose to tail exam to help sort out the cause of their illness. Our furry companions are often very good at hiding their illness from their owners, so if you are noticing a change in your pets' behavior or eating habits, you may call or message us for a consultation. During the consultation Dr. Bradshaw will discuss any diagnostic recommendations with you.
Company
Mobile Pet Vet, Inc
Email: cvmobilepetvet@gmail.com
Phone: 760-423-3688
Territory
Mobile Pet Vet is currently offering in home stress free veterinary exams in: Palm Desert, Rancho Mirage, Indian Wells, La Quinta, Indio.
By appointment only.