End of life consultation
Mobile Pet Vet is committed to providing quality care to pets of all ages, whether they are learning to take their first steps or nearing the end of their journey with us. Hospice care is usually recommended when a pet is no longer responding to treatments for an illness or injury and would benefit from in home care to ensure that they are as comfortable and pain-free as possible.
Our goal is to keep your pet comfortable until it is no longer reasonable to do so. Although it is difficult to say goodbye, we are here to help you through the entire process by providing at-home pet euthanasia, the most compassionate way to say farewell to your friend.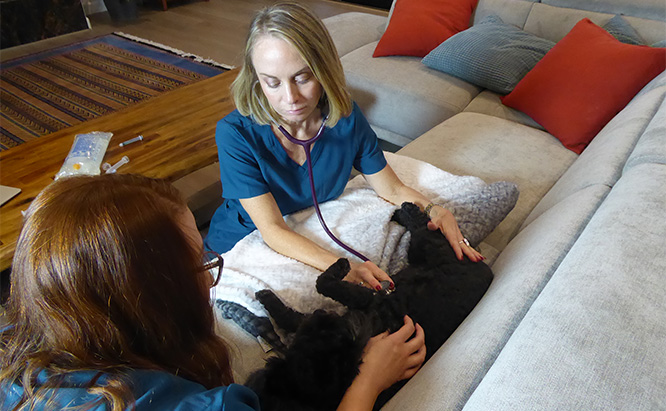 Company
Mobile Pet Vet, Inc
Email: cvmobilepetvet@gmail.com
Phone: 760-423-3688
Territory
Mobile Pet Vet is currently offering in home stress free veterinary exams in: Palm Desert, Rancho Mirage, Indian Wells, La Quinta, Indio.
By appointment only.